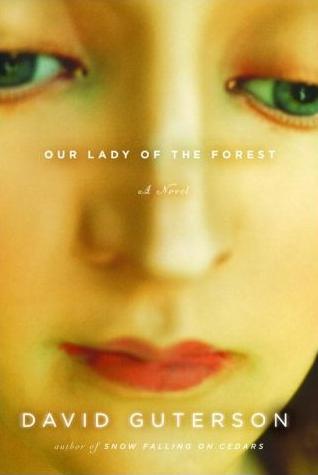 our lady of the forest

图文详情
ISBN:9780375412110
装帧:简裝本
版次:1
册数:暂无
重量:暂无
印刷次数:1
开本:暂无
页数:336
出版时间:2003-09-01
条形码:9780375412110
内容简介
From the best-selling author of Snow Falling on Cedars—an emotionally charged, provocative new novel about a teenage girl who claims to see the Virgin Mary.

Ann Holmes seems an unlikely candidate for revelation. A sixteen-year-old runaway, she is an itinerant mushroom picker who lives in a tent. But on a November afternoon, in the foggy woods of North Fork, Washington, the Virgin comes to her, clear as day.

Father Collins—a young priest new to North Fork—finds Ann disturbingly alluring. But it is up to him to evaluate—impartially—the veracity of Ann's sightings: Are they delusions, or a true calling to God? As word spreads and thousands, including the press, converge upon the town, Carolyn Greer, a smart-talking fellow mushroomer, becomes Ann's disciple of sorts, as well as her impromptu publicity manager. And Tom Cross, an embittered logger who's been out of work since his son was paralyzed in a terrible accident, finds in Ann's visions a last chance for redemption for both himself and his son.

As Father Collins searches his own soul and Ann's, as Carolyn struggles with her less than admirable intentions, as Tom alternates between despair and hope, Our Lady of the Forest tells a suspenseful, often wryly humorous, and deeply involving story of faith at a contemporary crossroads.

作者简介
David Guterson is the author of Snow Falling on Cedars and East of the Mountains, and of the story collection The Country Ahead of Us, the Country Behind. A Guggenheim Fellow and PEN/Faulkner Award winner, he lives in Washington State.